We all have hopes, dreams and aspirations. We all want to be fit, healthy and happy. We all want to feel positive, confident and energetic. And we all want our lives to be purpose-driven and extraordinary.
Yet the day-to-day reality is often different. Life is busy. Making change isn't easy. Transformation doesn't happen over night. We often take our health for granted only to realise too late that it is priceless.
At Active8me we're passionate about health and wellness and ultimately transforming lives.
Active8me is the fusion and result of founder Jeremy Rolleston's personal journey. The two-time Olympian wanted to take his passion for health and wellness; the knowledge and expertise he had gained as a professional and Olympic athlete; as well as his experience as a stressed and busy businessman and create a mobile solution that would really help people create the lasting change they desperately want.
Active8me is that solution. It simplifies healthy, active living. An all-in-one convenient app that covers exercise, nutrition, mindset and life. It is built with passion by true experts. It's practical for people's real and everyday lives. It empowers people to take charge of their lives, get fit and improve their health  Everything about Active8me is designed to help people succeed and realize their potential.
"Active8me is my way of taking all the knowledge I have gained over many years (including as an Olympic athlete) and, together with a team of other incredible experts, putting it all in an app that gives you a total integrated solution across exercise, nutrition, mindset and holistic health
for your real, everyday life.
It's convenient. It's practical. It's mobile. It's a total solution all in one place. It's great value for money. It's built with passion by real experts.
It works."
Jeremy Rolleston
(Active8me Founder and two-time Olympian)
We believe 
every person deserves to feel fit, confident and happy. To wake up positive, energised and empowered. To dream and be purpose-driven. To look good and feel great. To be comfortable in their own skin. Every. Single. Day.
We believe 
that health is something that is priceless (after all, you can't buy it!). And we believe that without your health you have very little, since you can't live your life to the full if you're not healthy. As Edward Stanley wisely once said, ""Those who think they have no time for bodily exercise or good nutrition will sooner or later have to find time for illness."
We believe 
being healthy and confident isn't just one look – it's not one ideal look, certain body type or a particular set of rules that you have to follow. Our bodies are all made differently and we are all unique –something that should be celebrated and embraced. It's not about comparing yourself to others, but comparing yourself to the person you were yesterday. It's about being confident about your body and confident about who you are. It's about loving yourself and being happy in your own skin.
We believe 
that no one ever regrets eating healthily. We believe that eating well is not extreme – it is normal and essential. If you fill your body with rubbish you will feel like rubbish. However if you nourish it with clean eating and wholesome nutritious foods then your body will respond accordingly and you will notice the difference, both on the outside and on the inside.
We believe 
that no one ever regrets exercising. Having those positive endorphins flowing through your body as you move and get fit is the best feeling. A workout strengthens the body, relaxes the mind and toughens the spirit. It is a personal triumph over laziness and procrastination. When you finish a workout, you don't only feel better, you feel better about yourself.
We believe 
in healthy, active living. We believe that life is better lived this way.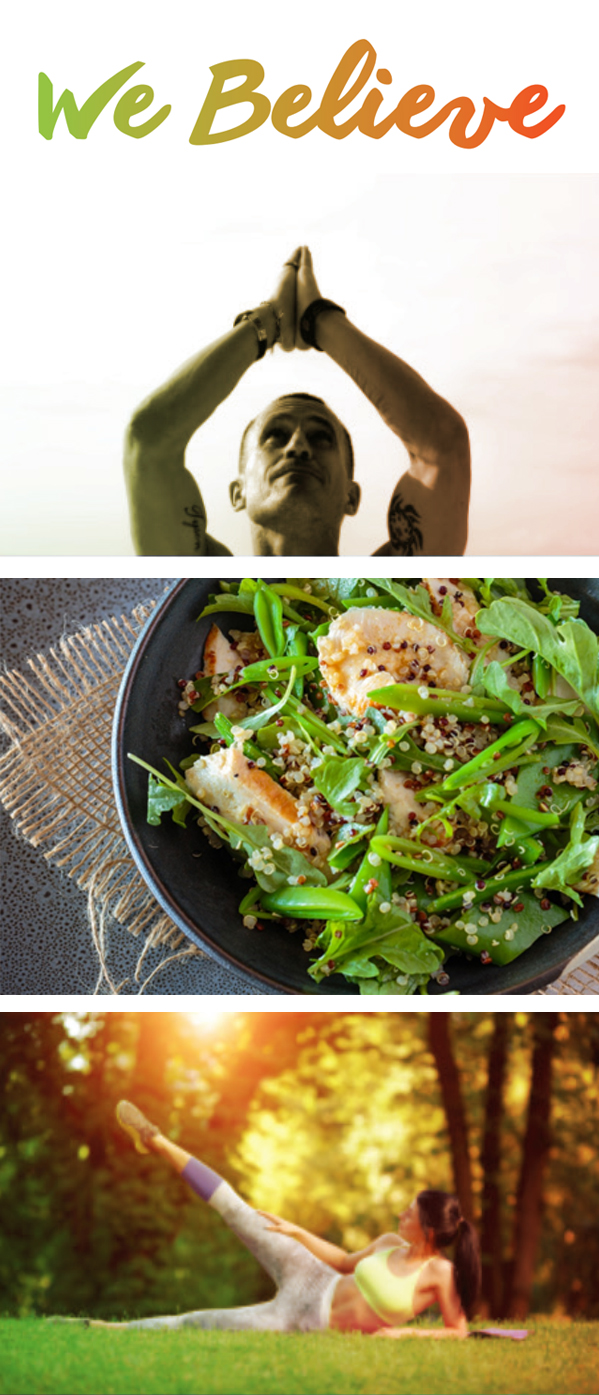 Why Active8me?
1. Convenience
Simple, easy and convenient. Available anytime, anywhere. On your mobile.
2. Your all-in-one integrated solution
Active8me brings everything together in one place. Workouts + nutrition + mindset + tracking + more.
Like a personal trainer, dietician and life coach in your pocket!
3. Customised and flexible for your busy life
Active8me is not just any training program – it is YOUR training program. Customised for you. Adjusting to your goals, your level of experience, where you choose to workout, your nutrition preferences and your lifestyle.
4. Mindset
If you want to see real change and lasting transformation then it requires changed thinking. That's why we don't just focus on the physical aspects, but also your mindset. This makes all the difference.
5. Built by real experts
Active8me is developed by Olympians, exercise physiologists, dieticians and doctors. Based in science and developed by real experts – so you can see the change you want to see. The rest is up to you.
6. Proven 
Join many other men and women who have experienced incredible transformations. Real people, with real bodies, just like you! There's no gimics here. These are real and proven programs –  developed by experts – that work!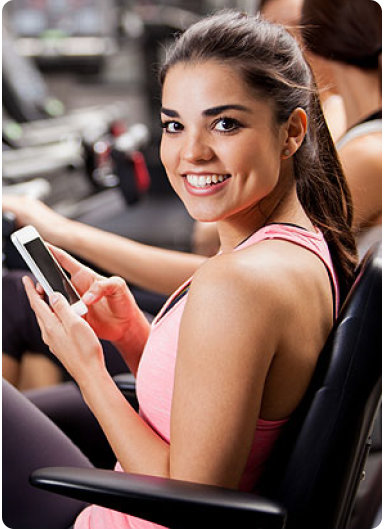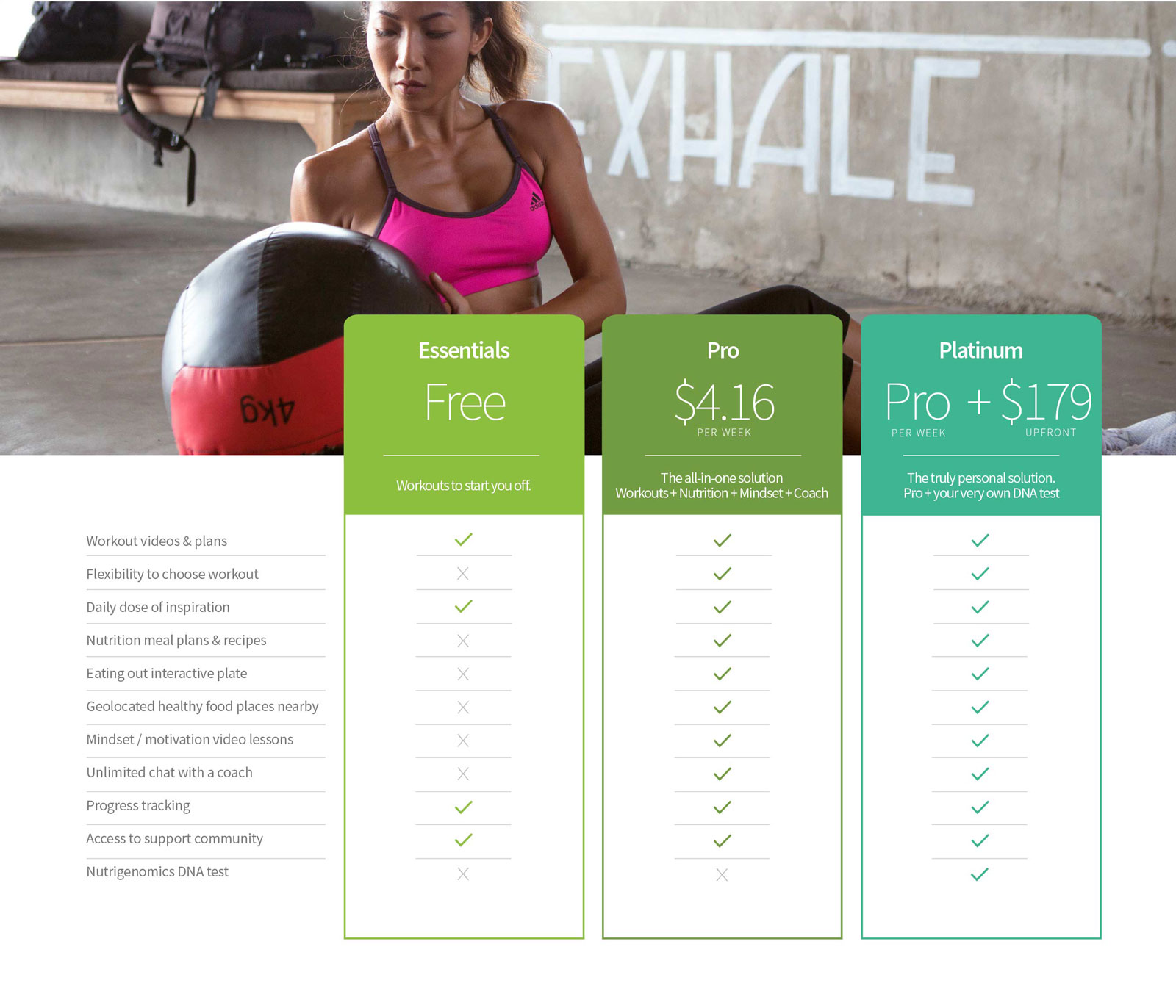 ---
Prices – compare the cost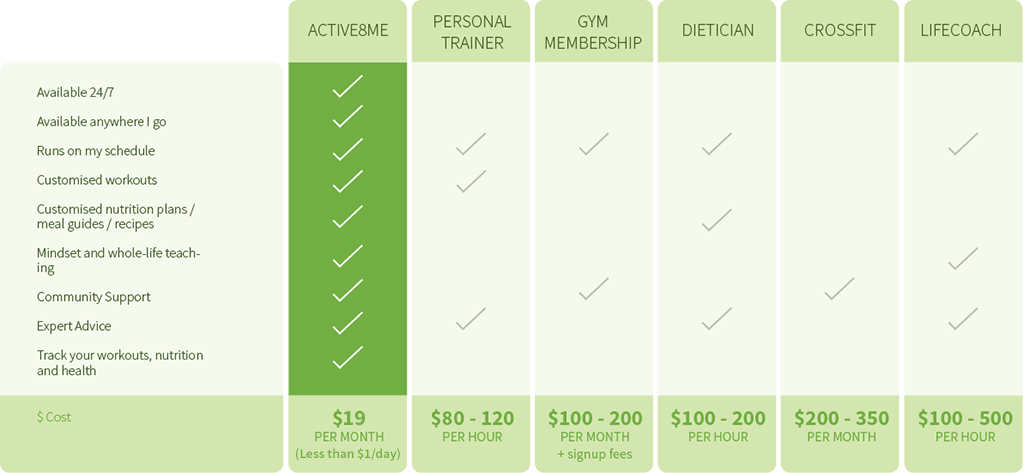 Compare the cost over a 12 week program.
Take advantage of Active8me with everything put together in one simple and convenient app for you by incredible experts.
Or try and do it yourself.
The choice is yours!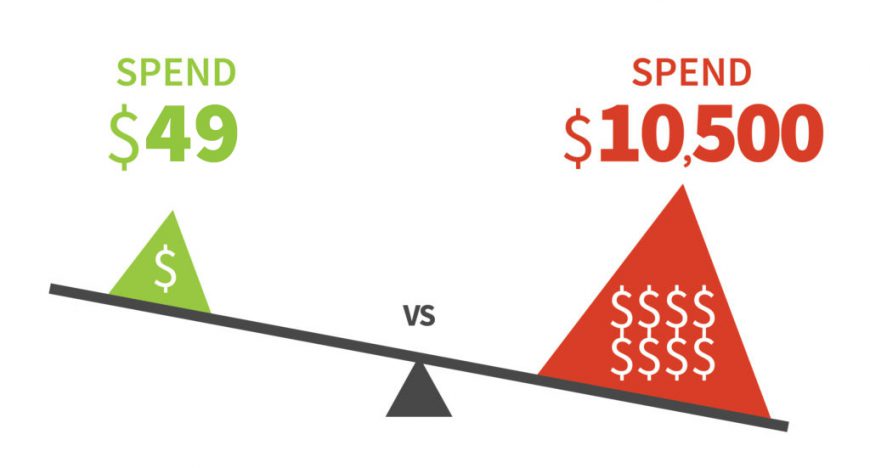 Available 24/7
Available anywhere I go
Runs on my schedule
Customised workouts
Customised nutrition plans /
meal guides / recipes
Mindset and whole-life teaching
Community Support
Expert advice
Track your workouts, nutrition
and health
"Put simply - it works. Lots of people call themselves experts, but the Active8me team have been there and done it - they are real experts. Not only did I see results that I haven't seen before, but I started to understand the importance of a balanced healthy diet alongside my workouts. I now look better and more toned, but I also feel better and have more energy and confidence. Thank you Active8me".
Cindy, Singapore
Emily Genodia
"My left knee was hurt, I had a cyst, I couldn't run without pain, and, my doctor told me that I need to stop my activity like soccer and running because of that i gain weight then become obese I was devastated . Then I decided to try the Active8me app. The results were amazing. After just two weeks, I was pain-free and lost weight. ... Thanks to Active8me."
"Active8me is a program that sets you up for success from day one. It's a community, which is awesome. It's all laid out for you. Nutrition, mindset and workouts. It keeps you on track with weekly motivational videos, tracks measurements and goals, and will not let you forget what you need to do next. All you need to do is stick to the plan."
Minsoo
"I may only be 153cms, but I weight 60kgs! And before I recently got married I was 50kgs. Before Active8me I never had any knowledge on my diet or cared enough on what makes a meal healthy. I didn't know it would make THAT much of a difference. Now I feel stronger and healthier and that is all that matters - thanks to all the support I'm getting both in and out of app! "
Zakiah
"The workouts do me so much justice as they are STRUCTURED. I've never realized the importance of it and how much difference it would make to my fitness level. Now when I do my workouts not following the app it feels so random. Now I know that I'm doing the right thing now - and it feels good "
Izzati
"I suffer from diabetes and multiple sicknesses due to my lifestyle as well as my family history. When I got to know about the app at first I was skeptical - like how can an app actually make a difference. I found out that all the recipes in the app were good for diabetics - and they're actually good! And they're Asian!! It's the normal food I eat - only healthier! and OK for me! I also get to choose how intense my workouts are so that makes everything bearable. The mindset lessons are what I enjoy most. I love myself more now - and I know I'm off to a good start! Thank you Active8me".
A
"Awesome app. Everything is in one place - my workout plans, my nutrition plan/recipes, motivation and mindset and more. Plus it is great value at $1 a day".
Alvin
"I am a huge fan of the Active8me app/program. At first I was upset that I wasn't actually losing weight, but I realised I was losing inches - and that's such an amazing thing. I'm gaining lean muscle and I look so much more toned than before. It's true what Active8me says about weighing scales - the scales doesn't tell you how healthy you are. I am much much happier and confident now".
Nancy
"I am not a fitness junkie and I never knew what exact fitness routine I should be doing to be achieving my goals - workouts were so boring and I would only do it if I had time. Now I'm more motivated to do workouts! Thank you active8me for changing a part of my life and I hope this is a start and that it will continue to change my life forever".
Hafsa
"This is a fantastic app which covers everything. I'm stronger than I've ever been, which is great. I can do so much more than I was - running 3 miles 3x per week, sticking to my diet, and strength training is easy now. Next year, I want to be ready for a few Spartan Races, and I feel confident I will be ready to participate. Great program!"
Scott
"I've lost a total of 5 kg since joining active8me. Losing weight is not easy for me as I always feel demotivated after a while, but when I joined active8me it seriously helped me in terms of motivation. As a full time working adult as well as part time student - it has definitely made my life so much easier. The workouts allow me to tailor it to my capabilities while still challenging and push me. And my workouts are also paired with good nutrition! Really convenient and makes my life simpler."
Sabirah
"Active8me has the best complete package for anyone who is into fitness and getting healthier. With nutritional plans, workouts and inspiration to get us by. It makes you want to live a healthy active life"
Ezza
"I love how Active8me has real experts that help you know what to do to get there with their programs and exercise routines. But the best thing is that the nutrition is also specific in particular for we Asians."
Cassie
"There is no secret in achieving wellness and fitness except dedication, will and constant healthy actions. Active8me helped to attain this and achieve my goals."
Stephene Banagan
Active8me is life changing … literally! At Active8me we take the view that life is bigger than just our own world. We think that charitable contribution and giving back is a vital part of being a good person, being a good company and contributing to the betterment of the world.
As a company, we are committed to doing what we can to bless others, to impact individual lives, and to positively shape the world around us.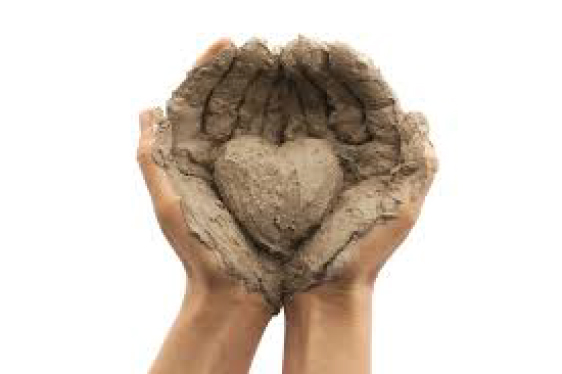 We want to
make a difference.