Ever wondered what it would be like to train for an obstacle race?
It involves getting (very) dirty, running for kilometers, climbing, pushing, pulling, throwing and crawling under, over and through walls, trees, hills, barbed wire and other challenging obstacles. 
Well, in between running (a lot! 50-60km/ week), doing various functional and obstacle race training, we found time to get some advice from founder of the highly-successful Rockstar Fit App and Spartan Elite World Championship obstacle racer, Natalie Dau about what to expect and how to prepare for your first obstacle race.
Introducing Natalie
Natalie Dau has made Asia her home for the last 18 years. The mother, entrepreneur and obstacle race extraordinaire has fallen in love with the people, food and opportunities Asia offers. So, it's no surprise her 'no barriers' attitude towards health and fitness is reflected in both her discipline and hard work as much as it is in her rock-hard abs and rock-star arms. Here's what Natalie had to say when we caught up with her.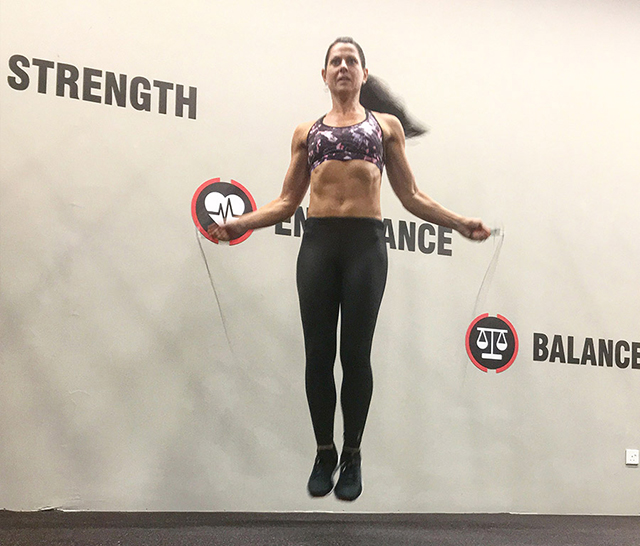 What should a first-timer expect in an obstacle race?
The main aim is to have fun! Expect to get dirty, exhausted, nervous, challenged and empowered all at the same time.
How do you prepare for an obstacle race?
At its heart, an obstacle race is a running race, so interval training is beneficial. Interval training can combine cardio and strength work. Grip strength is key for a lot of the obstacles – so, lots of dead hangs help! However, I must admit that training across disciplines makes it hard to be your best at everything. Try to remain consistent at building your fitness (with cardio work) and your strength (with resistance or weights training).
What is it you love about an obstacle race?
Everyone has different capabilities, strengths and weakness. Generally, there is no one person who is good at everything, so it gives everyone a chance to excel at some stage during the race. I'm always uplifted by the obstacle racing community. It's such a positive group of people from all walks of life.
For us mere mortals, what are some easy to follow tips for your first obstacle race?
Get comfortable with being uncomfortable, as you never know what is around the corner. The biggest challenge with obstacle racing is facing the unexpected and adjusting your thoughts to deal with it. Also, everyone is there to have an enjoyable (in a challenging- exhilarating-exhausting kind of way) race, so ask for help with an obstacle if you need it. I promise you will find someone is always happy to lend a hand.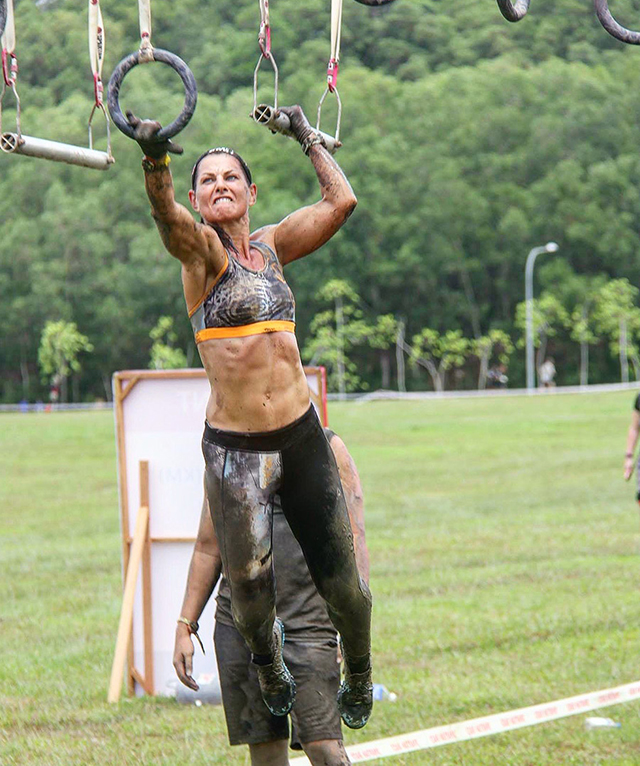 What is your most challenging, memorable or fun obstacle? Why?
The multi-rig (think: moving monkey bars made of everything from rings and pipes to knotted rope) always rates as one of the hardest. Your hands are wet and slippery and it's usually towards the end of the race when your grip strength has weakened. My favourite obstacle is probably the rope climb as the satisfaction of hitting the bell at the top is so fulfilling!
At Active8me we're all about healthy, active living. What are 5 healthy living tips you recommend (not just for an obstacle race)?
Dedicate time every day to

moving

 – this can be as simple as a walk
Get 7 to 8 hours sleep every night.

Sleep

is the most important ingredient to living a healthy life

Take 10 minutes out of your day to meditate

Eat protein

 for breakfast

Always be learning

something new – whether it's something physical, an art, reading – whatever interests and challenges you.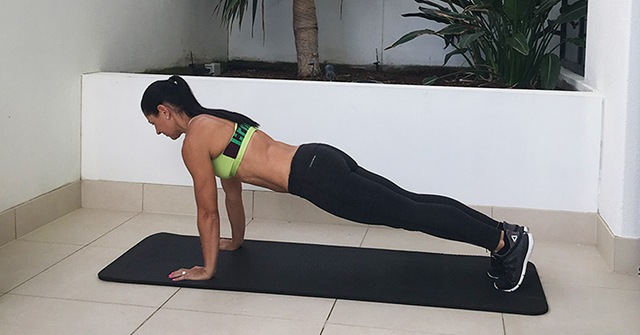 What advice can you give to people starting their health and fitness journey?
I think it is important for people to avoid being overwhelmed by a 'big' goal, for example, losing 20kg or running a marathon. It is great to set big goals, but achieving them needs to be broken down into taking small positive steps. If you do this on a daily basis, you will find you can celebrate your progress and before you know it, you are closer to the end game. The same applies for obstacle racing – break your training down into smaller steps!  And have fun. Fitness is not supposed to be some drudgery. It's something you should enjoy and look forward to – for both your physical and mental wellness.
How do you think the Active8me programs are beneficial for life in Asia?
Active8me, with all the expert resources behind it, really offers a lot of education around nutrition, fitness and mindset. This empowers people to understand the choices they can make to improve their health. I also like that the app is a convenient and tailored fitness (or weight loss) program that seamlessly blends the Asian nuances with expertise and success from the rest of the world.